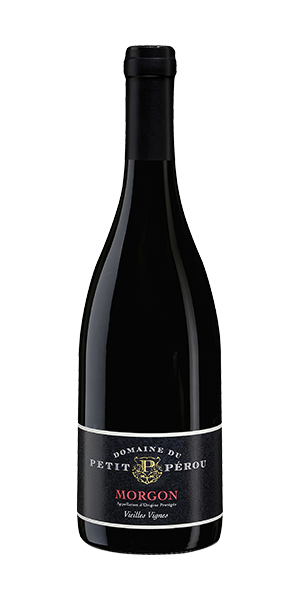 Morgon
Vieilles Vignes
Tasting
This vintage comes from century-old vines, planted in 1920, below of the Côte du Py, on soils composed of clay, blue stones and alluvium.
Matured, tasted, and watched over for 12 months in old oak casks. This wine brings you complex structure associated with dense, refined tannins that then give way to a long flavourful finish.
Service
We invite you to enjoy our Morgon Vieilles Vignes with complex dishes in sauce, like poultry, a haunch of wild boar, or a rib of beef.
Information sheet
Appellation: Morgon
Batch: Vieilles Vignes
Grape variety: Gamay

Colour: Deep ruby
Nose: Full nose, fresh red fruits, lightly toasted, notes of spices.
Palate: Nice balance, slight note of vanilla, wild strawberry, blackberry, silky and melted tannins, tasty aromas.

Serving temperature: 16°C

Serve with: Poultry in sauce, haunch of wild boar, rib of beef

Keeping: 8–10 years
Awards
Competition for the best Gamay in the world 2018 > Gold medal : Morgon Vieilles Vignes 2015
James Sucking "Stuart Pigott" > 94/10 : Morgon Vieilles Vignes 2018
James Sucking 93/100 > Morgon Vieilles Vignes 2019
Bettane & Dusseauve > Sylver medal : Morgon Vieilles Vignes 2019
Decanter > Sylver medal : Morgon Vieilles Vignes 2019