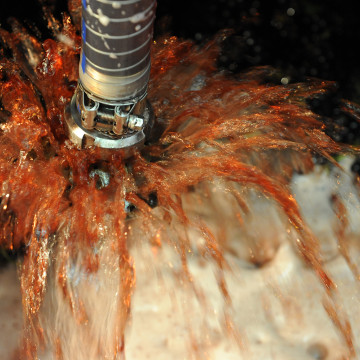 2018 « Été sec et chaud ... »
L'année 2018 restera dans les anales au niveau climatique. L'été chaud et sec a gaté notre profession.

Le Beaujolais Nouveau qui a été mis en bouteilles fin octobre, nous promet un millésime de haute qualité.
Le Morgon Vieilles Vignes 2016, conditionné fin juillet, arrivera à maturité pour les fêtes de fin d'année.

Le Domaine vient d'acquérir le Label HVE (haute valeur environnementale), respect de la nature, labour des terres, soin de notre travail, comme nous l'avons toujours fait.
2017 « "When the wine is pulled, you have to drink it" »

"When the wine is pulled, you have to drink it"
No, you have to taste it, savor it, enjoy it.

What sunshine this summer! What a wonderful time for our vines.

The precooked harvest that began in late August allows us, after the end of fermentations, to proceed to the bottling of our Beaujolais Nouveau very early. Their quality will be optimal on November 16, 2017, the first day allowed for consumption.
So!, "When the wine is pulled, you have to drink it."
Thursday, November 16 must continue to be a day of celebration.

We offer a range of wines "that you already know how to appreciate", which will accompany perfectly every dish of your meals and aperitifs.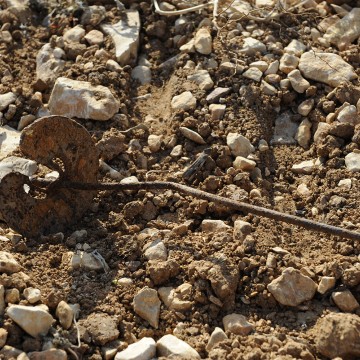 2016 « Spring disasters… »
The disastrous hail in late April destroyed part of our vineyard.
More than 1500 hectares of vineyards devastated in the Chiroubles, Fleurie, and Morgon crus.
A violent storm comparable to a typhoon. In certain of these vineyards, 100% of the 2016 crop was devastated. What are going to be the consequences for the 2017 crop?

"very beneficial Summer ..."

You found it hot, very hot even, during your July and August holidays. The vines too – and this is the weather they love! So our 2016 crop is of very high quality, but very limited in quantity. Supple, very fruity wines, contrasting with the 2015 crop, which was very strong and tannic.

New
Thanks to changes in the legislation, we have permission to plant the Syrah grape variety, allowing us to extend our range of wines. Lovingly produced just like our Gamays, you'll be very pleasantly surprised by the quality of this wine.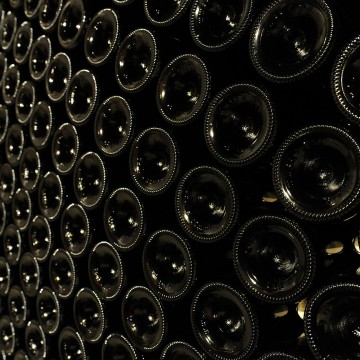 2015 « Heat wave, drought, scorching Summer … »
No, don't let's exaggerate: very fine months of July and August for the vines.
The year of the century, very great vintage, brilliant harvest…
No, don't let's exaggerate like the Press. We're not entitled to deceive our customers.

2015: A very good crop, thanks to the very sunny months of July and August.

• Substantial alcohol contents at over 14°,
• Slightly lacking in acidity,
• Very insufficient quantity for proper financial management of our operations.

The very slight increase in our prices was necessary and obligatory. Over the last ten years, our prices have gone up only very reasonably. By an average of just 1.5% a year.
2014 « Let's leave Nature to do her stuff… »
You've noticed that the months of July and August have not been brilliant in terms of warmth and sunshine. The fine weather in September (North wind, sunshine, absence of dampness) has contributed to the very high quality (sugar / acidity balance) of this 2014 harvest.

"Let's take care of our vines and our wines …"

At Domaine du Petit Pérou, we've always produced natural wines, of course with grape. We don't treat our vines, we care for them so they will give us high-quality grapes.
We are continuing to work as our forefathers did.

Don't let's change anything: You're satisfied with our wines, we're happy to be bringing you pleasure.
2013 « Mieux vaut boire trop de bon vin, qu'un petit peu de mauvais … »
La presse a annoncé une année tardive avec une petite récolte.
La tendance argument commercial était d'élaborer des vins à l'ancienne, nous rentrons dans le cycle d'un passé proche de vendanges dans la deuxième quinzaine de décembre. Nous venons de traverser quelques années précoces (réchauffement planétaire ?). Cette récolte 2013 reste correcte quantitativement et très bien venue après le désastre de l'année 2012.

Loading