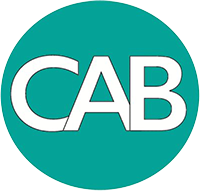 Burgundy white
Alexa
Tasting
Our white Burgundy, with its brilliant gold colour, combines a fresh, discreet, mellow woody nose with a hint of mineral. Opens with overtones of good maturity with an expression of white flowers, hawthorn, and pears.
Pleasant, refined, balanced, and taut on the palate. Good length and a sensation of freshness, thanks to our know-how.
Service
Serve between 10–12°C. Ideal as an aperitif or even with a meal, it will go beautifully with shellfish, poultry, or goat's cheese.
Information sheet
Appellation: Beaujolais white
Batch: Cuvée Alexa
Grape variety: Chardonnay

Colour: Brilliant gold
Nose: Freshness, fruity, mellow wood, mineral hints
Palate: Pears, white flowers, hawthorn

Serving temperature: 8–10°C

Serve with: Shellfish, poultry, goat's cheese
Awards
Guide Hachette 2015 : Bourgogne blanc 2014
Concours international de Lyon 2016 > Gold medal : Bourgogne blanc 2015
Concours Mâconnais Beaujolais, Saint Vincent 2017 >Silver medal : Bourgogne blanc 2016
Concours international de Lyon 2017 > Gold medal : Bourgogne blanc 2016
Decanter > Bronze medal : Bourgogne blanc 2016
Gilbert & Gaillard > Gold medal : Bourgogne blanc 2017
Chardonnay du monde > Bronze medal : Bourgogne blanc 2020
Gilbert & Gaillard > Gold medal : Bourgogne blanc 2020